Audio from the Let Us Reason Broadcast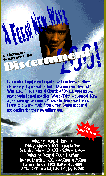 NEW Audio and Videos from
Excellent conference with a variety of speakers that addressed the issues the Church faces in the world and inside the Church.
---
Audios are 4.50 each which includes shipping (1 hour ) If you order 10 at a time and you can receive one of you choice free. Order form is at the bottom of this page
Radio Interviews
Mike Oppenheimer interviewed on the new prophets, spiritual warfare 1/2 hr.
Dr. Arnold Fruchtenbaum fielding questions 1 hr.
Interview with Dr. Arnold Fruchtenbaum on the law and old covenant 1/2 hr.
Interview with Dr. Arnold Fruchtenbaum on the tribulation, rapture question 1 hr.
Interview with Dr. Arnold Fruchtenbaum on the Millennium
Interview with Dr. Arnold Fruchtenbaum answering questions on the Bible code and various subjects.
Interview with a representative from Jews for Jesus
Interview with author of book Disney and the Bible Perucci Ferraiuolo
Discussion with Rich Varlinsky of Witness inc. on Jehovah Witnesses teachings and practices 1hr.
Rich Varlinsky teaching on the 1914 date change
Dwayne Magnani director of Witness inc. Witnessing to the J.W.s
Interview with Eric Greishaber on the Jehovah's Witnesses 2 hrs.
Dr. Wayne House- on M. Scott Peck's book The Road Less Traveled
Ron Rhodes interview - The cults in America 1hr.
Mark Eastman on origins and pt.2 last day deceptions 1hr.
Larry Thomas on the laughter movement
Larry Thomas on the spiritual warfare movement
Interview with Jewel van Der Mewre on the Latter Rain movement 2 hours long ($9.00)
Interview with Larry Murphy missionary to Islam- informative on what they really believe and practice and what are their goals.
Interviews with Jacob Prasch of Moriel ministries-
J

acob Prasch Roman Catholicism, the gospel and ecumenical unity.

J

acob Prasch What happened to Toronto

J

acob Prasch review of revivals

J

acob Prasch Slain in the Spirit violence, Pensacola

J

acob Prasch Newest Deceptions (gold dust etc.)
Richard Albanes- on near death experiences
Interview with a former Jehovah's Witness
A collection of Interviews with Former members of the Oahu Church of Christ (ICC) 2 tapes 2 hrs.
Former member of the Children of God (Marlene Skurtu) (2 parts). 1 hr.15 min.
Interview with Dr. John Boyd on Mormonism- 2hrs.excellent on learning the basics of Mormonism and their differences with Christianity
Interview with a former homosexual- 1/2 hour
Seventh Day Adventism
4 part series 1. and the Sabbath 2.
The mark of the beast 3.
4.The Prophetess Ellen G. White
soul sleep
Refuting Adventist interpretations of scripture
The Word /Faith Movement
The Jubilee scam1hr.
The death of Jesus and his becoming sin
The connection between the new age occult and the word/faith teachings.
Kenneth Copeland 'the Anointing' 4 parts 2 hrs.
Benny Hinn and his theology 2 parts 1hr.
Benny Hinn and Jesus' 2nd coming physically to his crusades
Discussion on the latter rain- revealing, current with clips from teachers
Gnosticism - various audio clips of current word faith teachers
The Word faith connection with the occult.
Faith teachers documentation
New audio series on all the faith teachers quotes that you are familiar with and those you have never heard. Each one comes with the quotes written on paper and where they were said (as best as possible).

Proofs of their consistent false teaching.

Avanzini, Hagin, Copeland, Creflo Dollar, Benny Hinn.

(Copeland is on two tapes). all these are for $20 with documentation on most of the clips.

Tapes can be ordered individually for $6

Also soon to come quotes from Parsley, Steve Munson, Mike Murdock and others.
The International Church of Christ- Baptism and discipleship.
Numerous programs on this controversial church
The One true church, Baptism, Grace, Activities, salvation- with audio clips
Roman Catholicism (teachings and practices) 1hr.
Doctrines
Atheism
Calvinism
Adam and Eve in the Garden
Satan's fall
the Cults in Hawaii
The paradigm shift in America
The challenge before us as Christians
Explaining the Trinity and the Son of God
The Nicene church and the Trinity.
Who joins the cults?
Unity of religion
Using the law to witness to unbelievers 1 hr.
The Resurrection, fact or fantasy?
Is there a Hell?

We are under construction

The gospel- a discussion on what is and what it is not

What is the law for?
Islam
Basics of the religion

Interview with Mark Lundeen on Islam

The Real Islam

Ecumenism with Islam

Is Islam a religion of peace?
Mormonism
Contradictions in the Book of Mormon
Polygamy
How to witness to Mormons
Can we become gods? Also Mormon theology
The issue of baptism for the dead
Lecture on the basic overview of their teachings
Witnessing to Mormons & Salvation in Mormonism
guest Dr. John Boyd on Mormonism- 2hrs.excellent information on learning the basics of Mormonism.
Jehovah's Witnesses
How they receive salvation
The faithful and discreet slave of the Jehovah's Witnesses- on Charles Russell
the 144,000 mediators of Jehovah's Witnesses
How to witness to Jehovah's Witnesses
Is Jesus Michael- proving he is not
Changing the date of the last generation
Jn.1.1 and the Greber connection
The name Jehovah-showing the manipulation
Witnessing to Jehovah's Witnesses with the 144,000
The New age
Alternative medicine
Nature religions
Reincarnation or Resurrection
Holistic health
Modern day prophets
Unity and the UN perspective
Paradigm in Education (outcome based education)
Maitreya and Benjamen Creme
UFO's messengers of deception

Oneness Pentecostalism

Oneness influence in the church

Explaining the personhood of God to Oneness

TBN promoting unity with Oneness Pentecostals (About Oneness )

Assorted topics

Poke'mon
The book Harry Potter

What's wrong with Harry Potter

looking at the claims of the Transformation video
Pentecostal issues
Mike Oppenheimer is interviewed on the new revival 2 tapes
Origins and intents of the Toronto blessing
the new wave "anointed ones"
Today's prophets
Suffering
on healing
The issue of tongues
Teachers on TBN
The Latter Rain-discussion and interview of current revivalism
Debates on audio
Roman Catholicism- Catholics Jerry Matatics and Mike Stafford debate Chris Roth and Mike Oppenheimer 4 parts about 6 hrs. (topics are Scripture and Tradition, Mary, Purgatory, Salvation). This was lively and hot, as well as embarrassing. Very informative on what they really believe and what they think of Protestants.
Oneness Pentecostalism Debate on the Trinity 1 hr. ( debate on the radio)
Part 1.Oneness debate on Salvation 2 1/2 hrs. this is a set of two parts (5 hours total) Part 2.Oneness debate on Trinity 2 1/2 hrs (Video also) $23 includes shipping.
Interview with a Mormon representative (from the Institute of religion) 1 hr.-A perfect example of being painted in a corner great info. $5
Moonie representatives (Unification church)-1 1/2 hrs-Proof of nothing but wanting to be accepted by all. A revealing discussion of serving a false messiah. $5
Table discussion with representatives from the Mormons, Bahai and Eastern Catholic 2hrs.(video also) This shows the nonsense beliefs of the Mormons, the Bahai's, and the liberalism of an eastern Catholic bishop. $9
To order- Let Us Reason Order form
Tapes can be ordered by writing a check out to Let Us Reason ministries P.O.860683 Wahiawa, HI 96786-0683 (please give a few weeks to be received).
---
administrator@letusreason.org
Let Us Reason order form
This form is for your benefit to add up the amount. Print the form underneath in your browser and send a Check or money order to: Let Us Reason ministries P.O.860683 Wahiawa, HI 96786-0683
Ship to
Name_______________________________________
Address_____________________________________
Phone (optional)______________________________
City_________________________________________
State/zip+4__________________________________
Country_____________________________
e-mail______________________________________
Audio_____________________________________________
__________________________________________________
__________________________________________________
Print form from browser and then send Check or money order to Let Us Reason ministries P.O.860683 Wahiawa, HI 96786-0683
We will respond quickly to the order after we receive the check. Thank you. Please allow up to two weeks to receive.