Four Tales of the supernatural from William Branham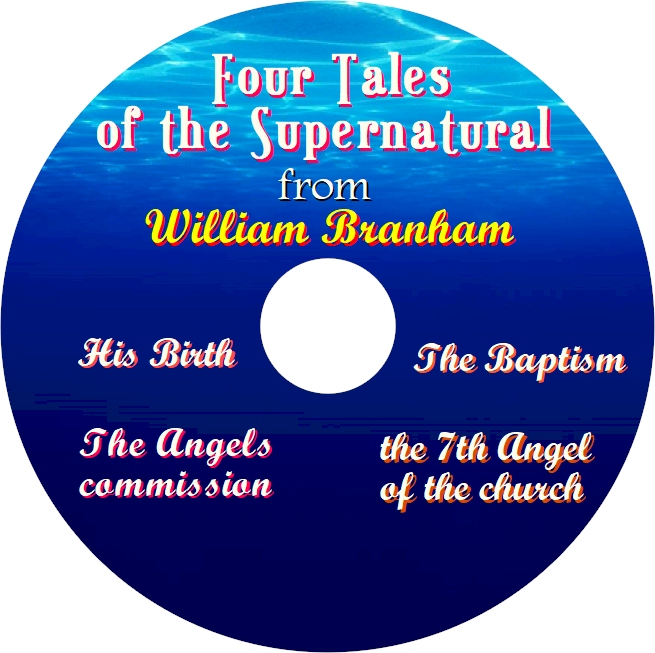 This DVD covers 4 supernatural events that shaped William Branham's life. He had many counterfeit supernatural experiences such as a cross of light saving him in his shed, but there are 4 specific events that shaped his ministry which he is famous for:
1. His birth: where a circular halo came into his room at dawn, at his birth.
2. His Commission to be Elijah: when baptizing a bright light suddenly appeared over his head and he heard a voice speak, "As John the Baptist was sent to forerun the first coming of Jesus Christ, so are you sent to forerun His second coming!"
3. Years later he claimed he was visited by The Angel of the Lord who came to commissioned him his gift: a man came out of a light telling him "As the prophet Moses was given two gifts, signs to vindicate his ministry, so will you be given two."
4. His revelation to be the 7th angel of the church. His teaching on 7 messengers to the 7 ages in church history. 7 angels came to him and had him open the 7 seals. Everyone of these stories has flaws and questionable and contradictory biblical correlations, these are all refuted.
This Video takes you through by PP and audio quotes showing what Branham actually taught on these matters. This should take away anyone's doubt that Branham was a false teacher of the Word.
Length is 55 minutes
price includes shipping
USA 13.50
Overseas 14.50